tools
Tool theft breaks businesses
We're very excited to announce our new partnership with ARMD.
---
We're very excited to announce our new partnership with ARMD.
Despite the grim statistics on tool thefts, Powered Now members can protect their business easily with ARMD, explains Duncan Jackson, co-founder of ARMD.

Seemingly every week the latest grim statistics on the scale of tool theft across the UK are released. It is now at epidemic proportions and thefts are even happening in broad daylight, with thieves drilling the locks on van doors or cutting and 'peeling' back the sides of vans to access the load bay. For now, at least, tool theft is a problem that is not going away and the trade needs an answer, a practical and easily accessible way to protect their businesses.
Change is needed and the ARMD platform has been designed and developed with tradespeople to make protecting your business easier and more accessible. With Trustpilot reviews like this 'These guys really do know what it's like being a tradesman and insurance. I would 100% recommend they make it so simple and god forbid you ever need them nothing is too much trouble. Great job ARMD' they are definitely winning the hearts and minds of tradespeople already.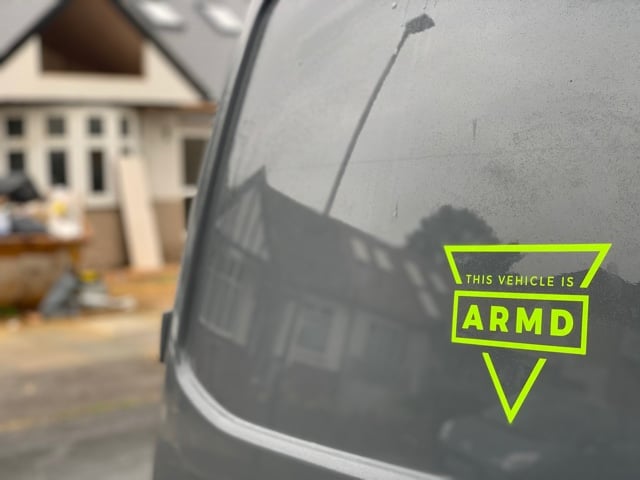 ARMD allows you to quickly and simply claim digitally through an easy-to-use App and website if you have recorded them in the tool inventory – which is free to use. Essentially there are just four simple steps;


RECORD the tools you own, how much they are worth and any receipts of purchase for FREE using the ARMD tool inventory. This will make it so much easier to claim if theft occurs.


PROTECT yourself with the ARMD Guard smart van alarm. It calls you when your van is broken into and tracks where the vehicle is.


INSURE yourself with a dedicated tools policy that will enable you to replace what you have lost. Underwritten by RSA you can insure your tools for as little as £3.50 per month with the Powered Now discount code (contact us to find out more).


REPLACE your tools quickly thanks to our 5-day claims processing promise and the ARMD shop to get back to work asap. (The industry standard is 5+ weeks!!)
Tradesman Andy Jordan has been in the trade for 13 years. Although he had never been a victim of theft before, he knew the trade was in essence 'sitting ducks'. He recorded his tools on the App and got the ARMD dedicated tool insurance.
Shortly afterwards, on a Thursday afternoon, thieves struck and broke into his van, taking his tools. His insurance claim with ARMD was turned around in less than 72 hours and he was back to work with new tools within days.
"We were really proud to have helped Andy get back to work so quickly and it shows that tool theft, unpleasant though it may be, does not have to be the end of the line", said Duncan Jackson co-founder of ARMD.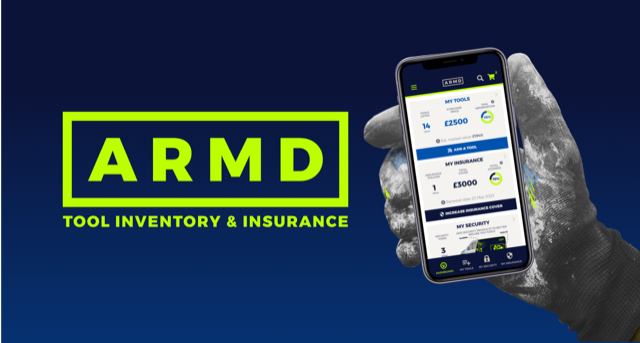 GET STARTED TODAY and get ARMD.


or visit the website at https://www.armd.uk/