Who earns the most plumbers or electricians?
When it comes to salary, plumbers and electricians are well paid, but who earns more?

Who earns the most salary out of plumbers or electricians?
There are a number of reasons for wanting to know which are the top trades and which earn the most. It might be that you are considering a career in a trade and want to know which pays the best. Or it might be that you are a plumber and want to have bragging rights over sparkies. Either way, hopefully this article will shed light on the subject. But it's not straight-forward! So please read on.
If you search the web you can find articles like "(Plumbers vs Electricians - Which Trade is the Best Trade?)". But some of these can be rather superficial "click bait". Here we try to peel away the reasons why different trades get paid differently. Then everyone can choose the best course of action.
Tradespeople get top wages
The good news is that the Federation of Master Builders looked into the salaries of trade people. They found that many earn above the average wage for university graduates. Also, apprentices earn as they learn while graduates come out of their studies with debt.
The potential for earning in a particular trade isn't a value judgement on the importance of the trade. But it does reflect economic factors. So, if it turns out that electrical contractors earn more than plumbers or gas engineers, that shouldn't be taken to mean that they're better.
Plumbers and electricians are in high demand. There was a saying that "I never seen a farmer on a bike". But after the hard time farmers have faced maybe now that should be about sparkies and gas engineers.
Electricians and plumbers versus the rest
Both electricians and plumbers are trades that stand out for a number of reasons:
They require more mental ability than most other trades. There are calculations of gas flow rates. Plus Zs and cable sizes to work out when you're an electrician. The caricature of a thick site labourer definitely doesn't apply.
There are more regulations around electrical and plumbing work than for other trades.
You have to be formally qualified to do many aspects of the work.
Other trades are easier for Jess or Joe homeowner. People think that they can do their own painting, tiling and plastering. But plumbing and electrical work is more tricky and homeowners are less confident to have a go. Apart from the legal risks, the consequences of getting it wrong are frightening.
There are lots of specialisms and these require even more skills and experience.
When things go wrong with electricity, plumbing, gas or oil, help is needed now! If the house is dark, cold or flooded with water, an emergency call out is required. We don't want to even think about toilets and drains. People need an expert to fix things quickly and will pay what it takes. In contrast, when the wallpaper falls off or a fence panel is dislodged, there isn't the same urgency.
There are many legal requirements for testing electrical and heating installations. It means a regular stream of testing work with associated remedial activities.
These factors put plumbing and heating at the top of the tree when it comes to pay.
What are the specialisms of an electrician?
Within the broad description of "electrician" there are a host of specialisms. As well as installing and testing supply, sockets and lighting in domestic and commercial premises, some of these include:
Electric vehicle charging points.
Emergency lighting.
Solar power.
Garage doors and electric gates.
Smart homes.
Being in a specialist niche can make it easier to find work at higher pay.
What are the specialisms of a plumber?
Again, the term plumber is very broad and there are many sub-categories such as:
Natural gas appliances and installations.
Oil appliances and installations.
LPG appliances and installations.
Drains and drain clearance.
Ground source heating.
Grey water and roof water collection systems.
Swimming pools and Jacuzzis.
The physical side
Plumbing can be seen as more physical than electrical work. Pipes take more effort to run than cables and are heavier. Sewage pipes obviously have other difficulties too. It's more likely that pipework and waste pipes will be needed outside than electrical work. Putting gas or oil appliances or boilers in place is likely to be harder work than anything done by electricians.
Against this, wires may be strung off the ground where there is a risk of falling, especially outside.
How do you pitch your business?
For both plumbing and electrical businesses, it's important to decide what work you will and won't take on. This has an impact on how much you will earn, what training you need, how disruptive it is to your social life and what qualifications you have to maintain. It will also have a big effect on finding work and new customers. In general, specialising as described above can really help you to be more profitable. Some additional the choices to make are:
Will you do emergency callouts and when will you be available for them?
Which of the following will you do and will you specialise in any: routine maintenance, new installations or working as a subbie on new builds?
Will you do any of the mandatory testing that some people e.g. landlords have to carry out?
Will you specialise in commercial, residential, local government or healthcare?
Will you be a sole trader, be employed, take on your own staff or use subcontractors?
Where are you prepared to work?
Are you prepared to travel during the week?
It's a fact that trades people in the South East and London currently earn a lot more than those living elsewhere. So, unless you take geography into account, any figures from surveys of earnings will be misleading.
To quote one prolific poster talking about these differences on the IET forum: "Regional differences can be very pronounced and the M1 is full of white vans on Monday mornings and Friday afternoons".
Continued Below
Finding our guide interesting?
If you are finding our guide interesting and would like to learn more about how the Powered Now app can help you to run your business, please just get in touch. We offer a free one to one demonstration of our software with a UK business expert. Sessions are usually 20 - 30 minutes with plenty of time for questions.
BOOK A FREE DEMO NOW
How to increase your wages
Apart from the obvious routes of specialising in certain areas, there are other ways to increase your wages. They are probably obvious, but just to make sure you haven't forgotten any they are:
Take agency work. This may have the added advantage of broadening your experience too.
Make yourself available for overtime particularly if you work in a larger firm where overtime is paid at a higher rate.
Get more qualifications.
Go solo.
Grow your business.
Charge out rate versus take home pay
One reason for not charging by the hour is that customers tend to multiply the rate in their head by the number of hours in a week by 52 weeks in the year and hugely overestimate your take home pay. It's why quoting for whole jobs can sometimes be more profitable.
But over-estimating income based on the hourly rate is a mistake that trades people can make themselves.
When calculating take home pay, allow for public holidays, holidays, sickness, time spent training and dead time from lack of work or weather issues. Then there is time doing estimates, discussing jobs with prospects and organising materials. All this means that chargeable hours are much less than you might think. On top of that you have expenses. These include the small supplies not specifically charged for, insurance, van costs including petrol and depreciation, tools and training courses.
Who earns more, plumber or electrician?
Well, according to a recent survey by Checkatrade, the average daily rates for tradespeople last year was:
Plumber - £348.

Electrician - £225.
Of course, these may well be taken just from Checkatrade members who may be more ambitious as they are pushing for more ways of marketing their business.
In fact, the definitive source of the answer comes from the Office of National Statistics Annual Survey of Hours and Earnings.
This states that the average Electricians Salary in the UK last year was a bit over £33k whereas a Plumber was on £32k. These are "median" numbers so the number that earn more than this is exactly the same as the number that earn less.
Others came in at:
Plasterer £30k.
Roofer £29k.
Carpenter £28k.
Bricklayer £28k.
Tiler £28k.
Painter £26k.
So bragging rights (just) go to the electricians. The survey also confirms that electricians and plumbers are at the top of the tree.
All the best!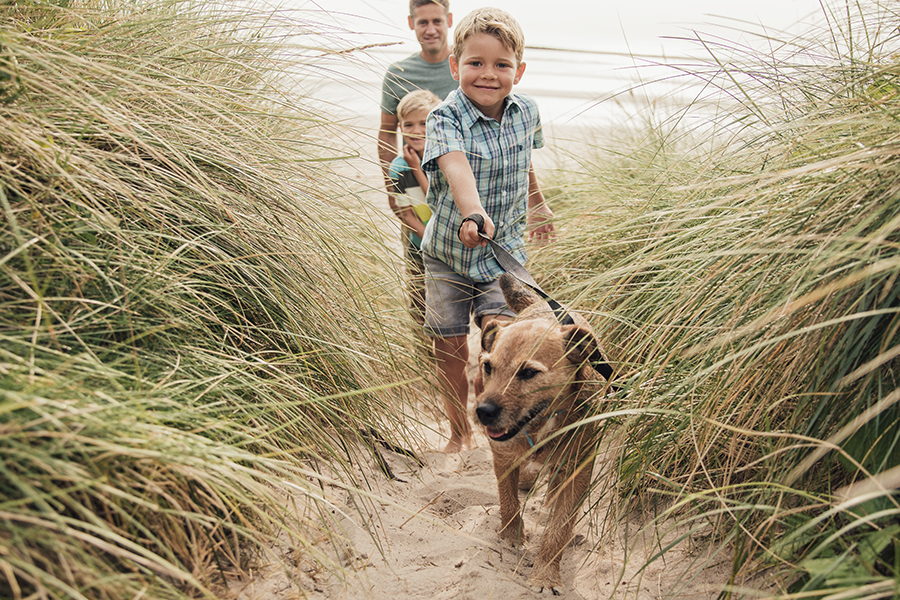 Finding our guide interesting?
If you are finding our guide interesting and would like to learn more about Powered Now please just get in touch. We offer a free one to one demonstration of our software with a UK business expert. Sessions are usually 20 - 30 minutes with plenty of time for questions.
BOOK A FREE DEMO NOW