HOW POWERED NOW WORKS
The UK's #1 app for trades
Tired of spending hours doing admin, printing documents and not knowing if your customers have received your invoices or where your team is?
Powered Now is the #1 app for trades created to help you make more profit with less effort. Sounds good, right? Let us explain the benefits and how we can help you achieve this:
Powered Now powerful features
Powered Now is a field service management software that lets you run your trade business on the go. Powered Now key features include:
Create and send invoices and quotes easily
Follow your jobs from quote to payment and everything in between
Smart diary and job scheduling
Powerful Customer Portal
Improve your team management and communications

The most comprehensive and up-to-date certificates

Keep your customers organised
Get paid faster by taking payment on site and online with Sumup
​​Construction Industry Scheme (CIS) compliant
Tax and accounting made easy with Xero integration
Create and send invoices and quotes easily
Look professional with minimum effort by using our invoice templates for your business.
When we surveyed more than 1,000 homeowners, 80% stated that the quality of the paperwork was a major influence when it comes to choosing a company.
Powered Now has over 20 great-looking templates which help you create professional invoices, quotes and worksheets in just a few seconds. You can add your own logo and send it to your customers via email and text.
Everything is tracked so you know when it's received, opened and replied to. This is great because now you know when is the right time to chase or follow up with your clients.
Being able to create quick invoices is a fantastic way to boost your cash flow.
As soon as you finish the work, you can send the invoice and get on with more important things. Powered Now can be defined as an invoicing app, but it is more than just that, keep reading to discover all its benefits.
Have you tried Powered Now?
Follow your jobs from quote to payment and everything in between
Powered Now is a job management app that works online and offline, it gives you access to all the information you need anytime, anywhere.
You can use our web, iOS or Android app to check if your customer received a quote, confirmed a job or paid your invoice. We know that no one likes not being paid on time, that's why in just a few clicks you can set payments' due date.
Smart diary and job scheduling
At the core of Powered Now is a really intelligent diary and scheduling system that is linked to both your customer records, your team and paperwork. Our job scheduling software allows you to:
Easily create appointments and projects
Check your appointment status
Send booking confirmations via text and email
Communicate with your team quickly and efficiently by assigning them jobs
Track your team location
❗Did you know? Our automated location tracking shows detailed movement record and appointments that can be displayed on a map showing where your team are and where they need to be. We also have a maps integration

Everything is in a single place making it fast and easy to just get on with your day!
Powerful Customer Portal
The customer portal is a valuable tool for your existing customers to effortlessly manage their appointments and access essential documents you have shared with them. With the online appointment booking feature, customers can easily schedule appointments at their preferred time, eliminating the hassle of making phone calls or sending emails.
Your customers can view their historic and upcoming appointments in one location. This provides a clear overview of their scheduled visits, allowing them to plan their time effectively and see who's going to be attending their appointments with visible credentials of that employee.
Improve your team management and communications
With our in-built HR system, you can assign jobs to engineers, in-built chat, project/job updates, time tracking, store documents safely and more! With our HR system you can:
Store important documents safely in the cloud:
You can record names and addresses and contact details for all of your staff, but there's much more. You can upload documents proving their right to work such as passports and also add records of qualifications, driving licences etc. The information that you gathered when you recruited them can be stored safely along with any notes relating to appraisals or disciplinary matters. All of this can become paperless so things are much easier to find when they're needed.

Employees' leave and absence tracking:
When these are recorded they will appear in the diary, preventing scheduling conflicts. In addition, there are reports which enable a view of any particular employee or all employees.
You can see all of these absences in the current year, the last year and the next year. Individual employees are able to look at their own records.
The most comprehensive and up-to-date certificates
Still using paper forms and certificate pads? Powered Now has over 70 online forms and certificates that, together with other Powered Now features, we'll help you look more professional, save you time on admin and get paid faster. Our forms and certificates are also incredibly powerful and include Gas Safety, Electrical, Renewable & Green, Construction and many more!
With Powered Now you can easily create, customise, fill out, sign and send forms and certificates in just a few minutes. This means that you don't need to spend any more money on carbon copy pads!
Our digital forms and certificates save you time as our intelligent system pre-populates information from previous visits which means that half of the job is done.
You can also set up reminders for the next service so you and your customers can know in advance when it is due - pretty impressive, right?
Keep your customers organised
Powered Now makes it easy to keep your customer records and notes centralised. It stores the full history of everything you have ever done for each customer, making it a one-stop shop for everything related to your clients.
Everything is stored in a project so you can keep an eye on the important details.
Projects can be managed by status, so companies with specific workflows will find it easily.

With support for both commercial, domestic, landlords and sites, Powered Now's customer features are powerful and really easy to use.



Get paid faster by taking payment on-site and online with Sumup
We've teamed up with Sumup to make the whole process of taking card payments incredibly simple for our customers. Taking payments electronically makes it easier for all parties and avoids the problems and hassle that handling cheques and cash can bring.
You can also get paid faster by taking payment on site and track your payments in just a few clicks.
Plus, the ability to take credit cards means that credit is available to your customers without you taking any risk. It's better all round.
​​Construction Industry Scheme (CIS) compliant
Powered Now allows contractors and subcontractors to enter all the extra details needed to calculate and record CIS and produce the necessary reports.
With Powered Now, you can create Construction Industry Scheme (CIS) compatible invoices and send them online.
Tax and accounting made easy with Xero integration
Powered Now has comprehensive reporting options that makes it easy to see trends in your business.
All information is easily available so you can pass it to your accountant or bookkeeper or do your own accounts.
Everything can be exported, or, if you are a XERO user, it can be synced to your accountancy package.

Are you Making Tax Digital compliant? From April 2022, MTD for VAT was extended to all VAT-registered businesses, including VAT voluntary registered businesses, so if you are a VAT registered business, you need to be MTD compliant.
The good news? With Powered Now, you can also quickly connect to the HMRC portal and easily submit your own VAT return.
One tool - everything you need in one place ✅
Create great looking paperwork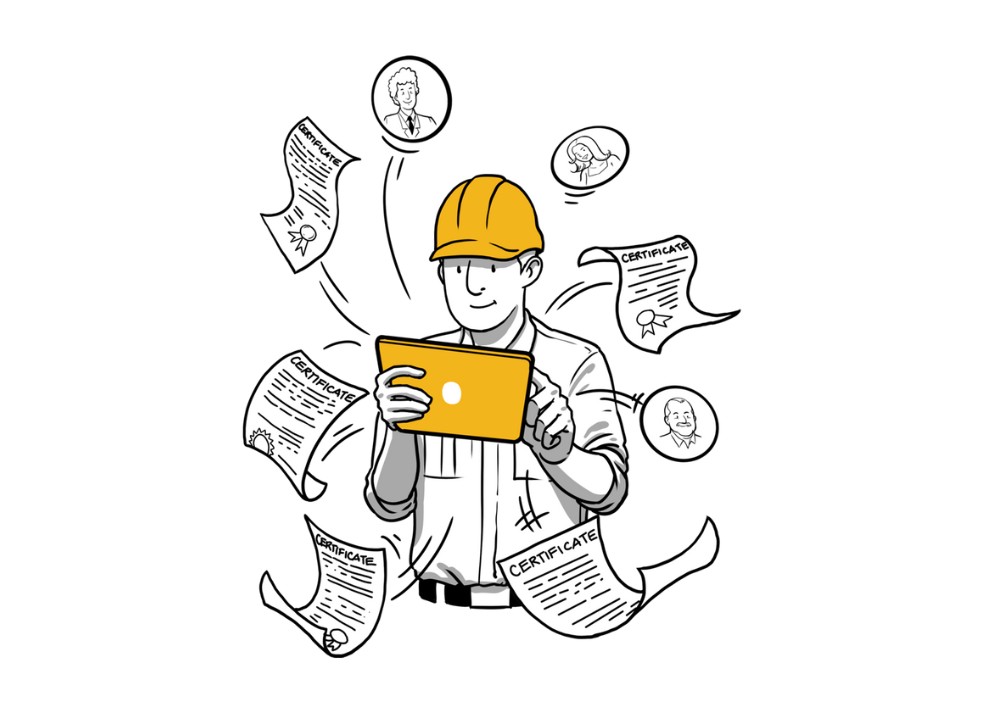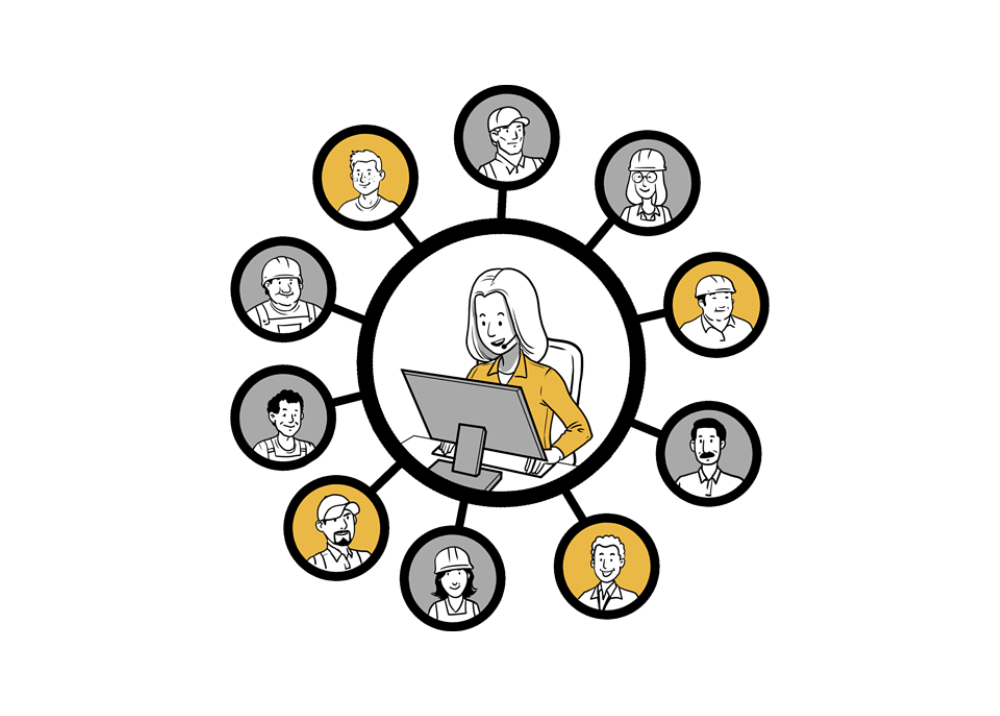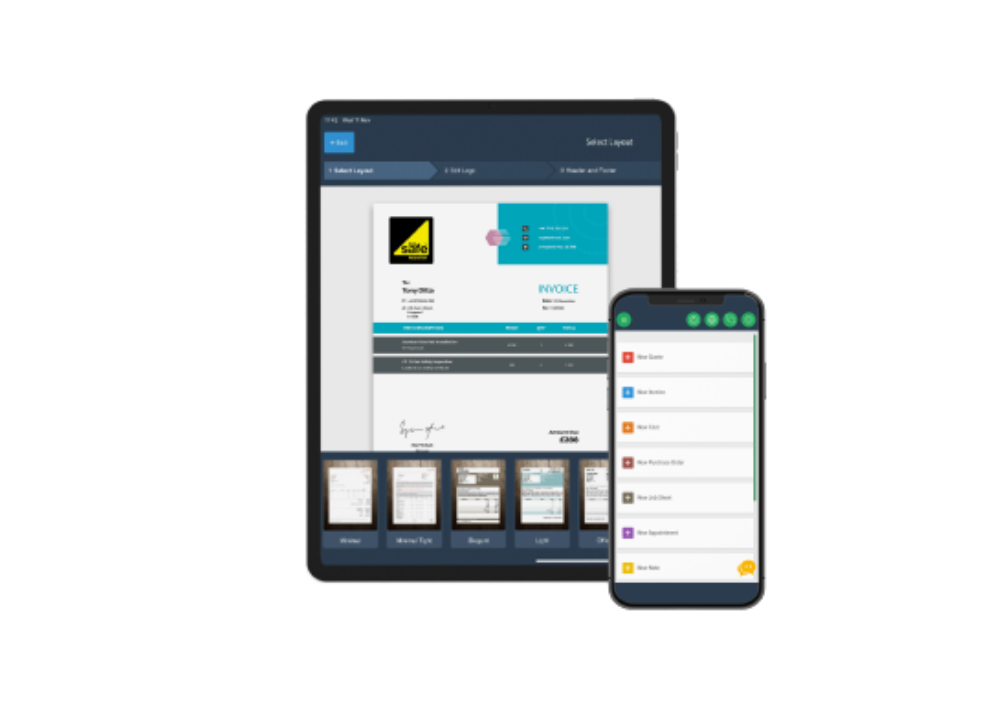 Ready to try Powered Now?
Join thousands of trade business owners using Powered Now to save hours of admin time and get paid faster!
Start your 14-day free trial today! If you hate paperwork, can you afford not to? You can also book a free demo with one of our experts, who can tailor the session to your business requirements.