How To Write A Winning Quote or Estimate
Writing a quote can be tricky, in our guide we simplify it
You also win more work if you quote well!

It's a perennial struggle to grow a business and in other articles we look at how to sell. Here Chris Barling, Powered Now's Chairman, looks at how to get the quote itself right.
Powered Now has a large number of quote templates that can cut the speed of quoting in half so it's not as time-consuming, perfect for small businesses in the trade.
Writing a winning quote, step one get down to writing
After arranging at least one site visit, meeting the customer and impressing them with your expertise and credibility, you finally get to actually write the quote.
This can be a pain.
But one of several key points is that you need to get it to the prospect quickly. What you don't want is for all your hard work to fail, just because the customer has already gone with a competitor, quicker off the mark. So, my advice is, if you're going to produce the quote at all, do it straight away. Marcelle Stoughton of fast-growing company Fencing Services puts it this way "Turn round quotes the same day".
Try to ensure that there will be no surprises for the customer. That's both in the quote and after the job has started. For instance, explain clearly whether this is a fixed price (Quotation) or the best guess cost (Estimate).
Killer quote content
The aim of the quote is firstly to establish trust. One way to do this is to refer to other similar jobs that you have done before. Preferably include before and after pictures that show just how good your work is. Include genuine quotes from previous customers hopefully along the lines of "I thoroughly recommend Baxter's Joiners. They turned up when they said they would, did a great job and charged what I expected".
Find ways of increasing the credibility of your quote, this might include details of any guarantee you will provide along with details of memberships of trade organisations and qualifications of you and your staff.
Your quote should include:
A fulsome and appropriate description of the work. Which is most convincing? "Redecorate £2,100" or "Ground floor interior rooms, place covers on furniture and carpets, strip walls, remove waste, make good, hang lining paper, apply minimum two coats of the chosen colour (customer to supply), remove drips and make good £2,100."


Generally, don't provide a detailed price breakdown of all materials. It may be used by the prospect to try to buy all of the materials (which can lead to problems, delays, higher costs and loss of margin to you) or it might be used by a competitor that the homeowner favours. Powered Now allows you to list everything so you have a complete record but only display a summary on the actual quote.


Tell them exactly what is included, with a general rather than specific statement of what is excluded e.g. "Anything not explicitly included is excluded from this quotation". This helps to avoid misunderstandings and wrong expectations.


Tell them what they told you. This shows you have been listening but also makes them feel warm and fuzzy. That will also remind them again of why they wanted this job doing in the first place.


Explain your terms of business, do they pay 50% upfront? Do they need to pay for materials as they are ordered? These approaches may be a good idea with customers you don't already know, but beware as they can insult long-standing customers if you never did this before.


Provide in your terms of business for things you couldn't reasonably expect to have foreseen. "I now provide an estimate of what the work will take. I always say that if anything unusual crops up which couldn't have been foreseen e.g. a cracked soil pipe running through concrete requiring digging out, it will cost more.
It is best to be completely upfront." That's the approach of Guy Hodgson, Screwfix regional tradesman of the year.
Quote speed is vital (finding the time!)
Matthew Stevenson of Bespoke Outdoor Spaces provides one of the clues why his business is growing so fast. "We always get quotations back to customers within 24 hours. Customers are impressed and sometimes they sign up there and then, without bothering with the competition. If they have to wait and/or hassle the competition to get their quote, it puts them in the mind to go with yours".
Another successful tradesman, James Chandler of Chandler Building explains "We turn up on a job to quote, do it all on the phone and send it to the customer while we are on-site using the Powered Now app. We've noticed getting the paperwork out to the customer quickly normally means we win the job."
Remember, speed is always essential in the context of a quote. Nothing kills the intent to buy more successfully than ages spent waiting. While they wait, other things crowd in to compete for the pot of money set aside for the job, not to mention competitors.
Price the job right
The easiest way to go out of business is to be bad at estimating. When you under-price you are much more likely to win the work but it will be unprofitable. When you over-price you will mostly lose the work. The result is a steady stream of loss-making jobs. Goodbye.
At the same time, accurate estimating is not easy. It's obvious that people with a lot of experience are likely to be better at estimating than those just setting out, but here are a few thoughts on improving at whatever stage you are at:
Make sure you get accurate costs for any expensive materials. Never guess.


If you haven't previously worked with the materials or equipment or a new technique is involved, be extra cautious. Try to speak to someone who has experience and can advise you.


Try to develop your own list of "standard" estimates so that you know, for instance, how long on average it takes to fit a new radiator in a certain type of house.


Different pricing methods are most appropriate for different jobs and trades, and success partly depends on your competition. Each has different pros and cons. Here are different ones:



You could just provide a ball-park estimate.


Charge by the hour whatever time the job takes. This will reduce the risk for you but likely be less acceptable to customers. However, it's true that successful businesses usually make a higher margin on fixed price bids so in some trades you can argue that the client is likely to pay less if they accept this approach.


Provide a fixed price quotation.



If you do fixed price quotations, you must have a definite method for estimating based on the costs of materials, typical cost of labour for a particular type of job and typical additional costs. You need to know what you need to add on to make a decent profit, and don't fool yourself that everything will always go smoothly.


Think about whether you will mark up materials. Some companies charge the retail price and take any trade discount they receive as profit. Some choose to be open and simply charge what things cost. Others prefer that their customers pay directly for materials.


For jobs that you win, check how the amount you estimated compares with what it actually cost. Do this regularly and your estimating will improve. Not doing this is like taking photos, but not using the view finder and never looking at what you have snapped. You can't expect good results that way.
Don't be the cheapest unless you absolutely have to. Instead, pitch yourself as the best. The easiest way to go out of business is to price too cheaply.
Matthew Stevenson explains his philosophy: "If you are to win contracts when you are not the cheapest quote, you need to explain to people that if they get three quotes they aren't likely to all be for the same job, in terms of the quality of materials and workmanship. Often, if low cost work is carried out, it may look fine to start with, but deteriorate quickly, as good quality cannot always initially be seen. Best price isn't the same as best value."
Understand your profit margins. Then if you decide to discount slightly to win the work, you can do it with your eyes wide open and ensure you won't make a loss.
You might consider deliberately pricing lower to win business if you have idle resources costing you money or you are just starting up. But make sure this is just a temporary policy, you shouldn't make competing on price your main business strategy.
Remind customers that they don't always buy the cheapest holiday, the cheapest old car or eat in the cheapest café. If they do, you might choose not to do business with them. They will get what they pay for.
Electrical Contractor Mark Goodchild works to this philosophy: "The aim is always to do a quality job and be highly responsive to the customer. In the last 12 months we haven't received a single complaint. However, don't try to compete on price as you can't do that at the same time as providing a great service."
Continued below
Finding our guide on how to write a quote for a job interesting?
If you are finding our guide interesting and would like to learn more about how the Powered Now app can help you to run your business, please just get in touch. We offer a free one to one demonstration of our software with a UK business expert. Sessions are usually 20 - 30 minutes with plenty of time for questions.
BOOK A FREE DEMO NOW
Make your life easy
It's always hard to find time to invest in being better in the future, but preparation can help to make it easier to produce quotes quickly. Know where you can get materials and what they cost. Have online sites or paper catalogues all in one place ready so you can look things up and quickly price your job without taking too much time and effort.
Try to produce a standard professional looking design which hopefully includes a logo and a nice layout for all of your quotations. You do it once and then use it every time. It can also include your terms of business and other things that are "boilerplate".
Use a computer-based tool (such as Powered Now) to make it as easy as possible to estimate the cost of the job.
Would you like to see how Powered Now works? Book a free demo today!
Provide fair and open pricing as far as you can. For instance, don't suddenly spring VAT on them at the invoice stage without previously mentioning it. If you do, they might pay but they will never recommend you however good your work.
Don't stop after the quote has gone
The bad news is that you haven't finished even when the quote has gone out. You should keep a note of when you sent it so you can follow up if you don't hear back. If possible you should pre-arrange your follow up with the customer, but otherwise, chase it anyway.
If you email the quote to the customer, text them as well to say they should have it in their inbox. This helps to ensure it doesn't languish unread in the spam folder. Powered Now automatically provides this capability.
It's best if you have a reason to call people as they don't like being hassled.
The conversation might go something like "I haven't heard back from you for a week, I just wanted to check my quote had got through and that everything was OK. Do you have any questions?" or "I had provisionally booked the team in for next Monday because you said there was a rush, I'm afraid I need a decision today else I won't be able to stick to that timetable".
An alternative might be to follow up with a letter one to two weeks after sending the quote if there has been no response.
Powered Now lets you know when a quote has been accepted or rejected. You should immediately call the customer if it has been rejected. They may have an objection that you can answer satisfactorily on the spot.
Matthew Stevenson has a final additional tip that fits in with our thinking. "I always follow up with a text message to make sure they have received the emailed quote, and to ask them to feel free to get back with any questions."
Handle objections
When people provide objections to your company or quotation, it can be depressing. But objections mean that they are engaging with you and provide you with an opportunity to answer. So be prepared. Here are a few of the common ones.
Your company is new, how can I be sure you will still be around in six months? This is a question you have to answer, particularly if you are selling to another business. No one wants to take a chance and be burned. Confidence is the answer. Also explain more about the company, your principles, why you are succeeding, what you have done so far etc. Every company was new at some time.
What type of after-sales service do you offer? Be specific about what you can and cannot do and give examples of when you responded in the past
I really can't decide if you have the right skills to handle this. Never take on work that you are not sure that you can do. Work that goes wrong is worse (for reputation and probably cash flow too) than work you lost. Maybe speaking to one of your past customers where you showed problem-solving skills will make them feel better.
"I don't have time to do this project now." "I'll be back in a few months." "They probably won't be but you never know."
If they don't have time now, they won't have time later down the line. It's not your job to press them to sign up in a hurry. Maybe you should set yourself a reminder to email them in three months, then after a further six months. If you don't do this you can almost guarantee that you will be forgotten.
We don't think your company can handle a project as big as this. Part of producing a good response to this is understanding why they are feeling this way. Is it your age, the size of the company, the lack of previous projects of this size or does this cover another objection? Maybe pointing out how critical this will be to you and how much you will care that it succeeds will allay their fears.
Final thoughts
I'm hoping that some of the points here have given you some food for thought and that it is clear that businesses which win lots of quotes and grow rapidly do so for good reasons – it's not just an accident.
One further thought is this. If you lose, try to do so gracefully. Always try to speak to or text the prospect and thank them for the opportunity, then wish them the best with their choice. That way if things go wrong or even when they need another job you're in with a chance. They may even recommend you to others.
Once you've wished them well, you may be able to ask the question "It would really help if you could tell me the main reason why I didn't win this one. That helps me to improve for the future".
If you do win, then the key thing is to deliver the job to the customer's satisfaction. Sales are often caricatured in the press as consisting of innocent homeowners being duped by the unscrupulous. The few that do behave like that are rewarded with a lot of hassle and usually have unsuccessful businesses.
The best businesses deliver on their promises and get rewarded with free recommendations and growing, prosperous businesses. In addition, after a successful job, you can ask them to rate you online so that your good work is shared.
Good luck!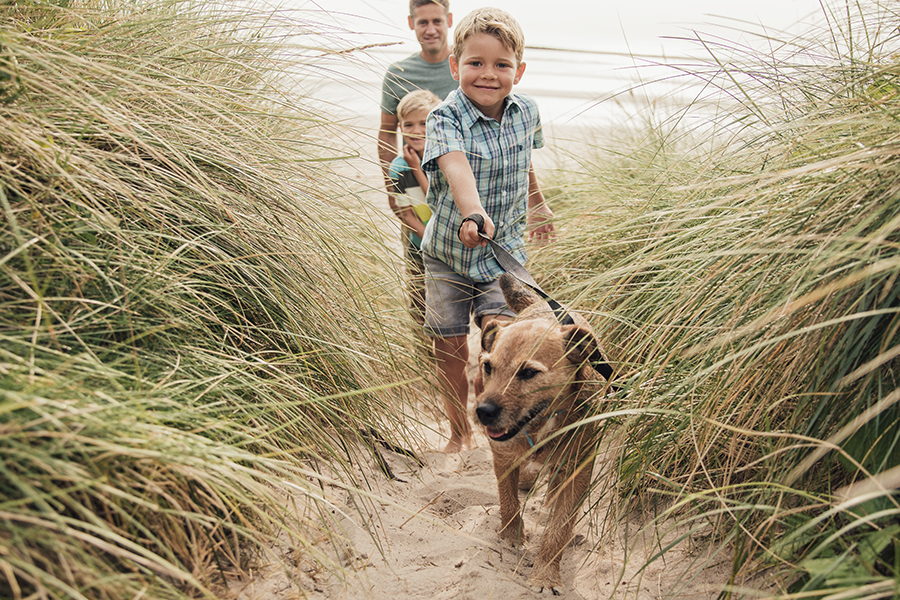 Finding our guide interesting?
If you are finding our guide interesting and would like to learn more about Powered Now please just get in touch. We offer a free one to one demonstration of our software with a UK business expert. Sessions are usually 20 - 30 minutes with plenty of time for questions.
BOOK A FREE DEMO NOW