Partnerships
Powered Now is a trusted partner of with some of the largest trade suppliers and organisations in the UK and Europe.
We collaborate with companies in the building sector to deliver exceptional support and services to their customers – helping their customers to digitise and make more profit with less effort.
Our partners include builders merchants & trade suppliers, accountants, marketing companies, lead generators, directory platforms, web agencies and franchises.
Get in touch to learn more.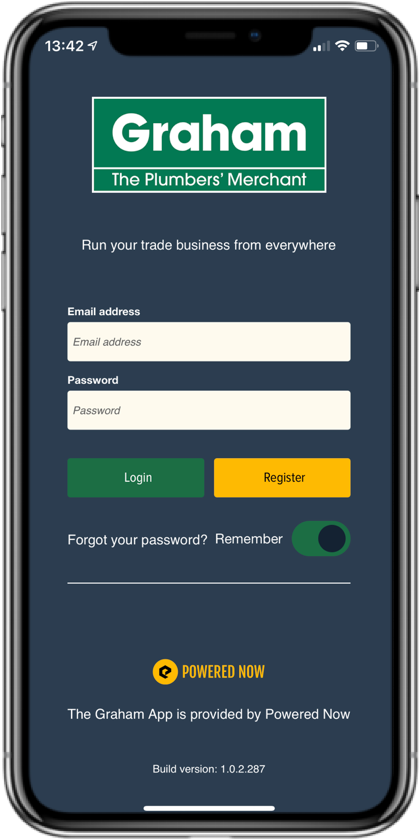 Some of the great companies we work with




White Label
Stand out and deliver exceptional support under your own brand.
For organisations who need to deliver the very best for their customers and members.
---
Custom development & integrations
Customer insight
Benefit from the ongoing development for the Powered Now app
Unrivalled UK customer service.
Flexible commercial models
Own branded, co-branded & unbranded offerings
From zero development resource required
Introduce
Support your customers and members with unique access to industry-leading trade software.
For trade bodies, organisations and other trade representatives
---
Increase engagement and retention
Support your customers in the adoption of technology for job management & compliance
Industry-leading software designed for your customers
Full marketing support
Integrate
Widen your customer base and integrate your services directly in Powered Now.
For integrated workflow, payment and other solutions.
---
Plug into Powered Now's ecosystem to seamlessly integrate your products.
Ongoing tech support
Why Partner with Powered Now?
We have over 35 years of experience at director level of dealing with tens of thousands of small businesses. Powered Now has a unique understanding of the motivations of the 850,000 UK trade companies with ten or less employees.
We can help you to design your approach to this market by growing share of wallet. From our deep experience in our market, we know that this is much more achievable than attempting a total lock-in. Small companies are highly promiscuous and attempts to totally change this behaviour risk failure.
However, technology driven strategies can significantly move the needle and Powered Now are here to help.
All partnerships benefit from:
Technology that is highly appropriate for both sole traders and smaller companies


Powered Now's technology is specifically designed for sole traders and smaller companies, a sector that is notoriously hard to sell and market to.




A flexible approach
From commercials to delivery and support we operate flexible models - we work hard to fit with your business, not the other way around.


Unrivalled UK-based customer support


When your customers need support we're here for them every step of the way. White label solutions can be supported with unique onboarding and support comms and mechanisms.




A no-hassle offering

Powered Now can deal with all training and support issues relating to the use of our software.

A high engagement product


Powered Now software is used on average
White label: designed for you
White label solutions are uniquely tailored to ensure that your corporate goals are supported, embracing a combination of:
Appropriate data compliance and infosec
Tie in to corporate systems by API's as required
Formal risk management
Branded and unbranded offerings
End user Support provided from the Powered Now Customer Success Team
Integration and promotion of supplier catalogues
Integration with ecommerce offerings
Upgrade path that enables share of basket to be maintained as companies grow and become more sophisticated digitally
Flexibility in contractual arrangements
Technology for this sector supports the green agenda by eliminating paper and reducing miles travelled