How To Hire An Apprentice
Our guide to hiring an apprentice and why you should
Investing in the future is good for the UK trade industry

We love apprentices at Powered Now, Ben the founder of the business was one and we have hired many through our own scheme.
The theme of this startup guide is "how to hire an apprentice". We've pulled together some useful tips and some guidance if you are thinking about hiring an apprentice.
Recently the government has announced a whole stack of new apprentice schemes. This has created a lot of commercial reasons for dipping your toe into the water to try recruiting an apprentice. After all, they can they be free for the first 6 months and the government will even pay towards your overheads! A Google search of "government apprentice scheme" will show you some options.
Apprenticeships can help people develop the skills and knowledge they need to pursue a rewarding career. It also helps small businesses and employers build a workforce with the skills they need into the long term. So don't just put them on tea and sweeping up duty!
I'm always pleased when we hear from Powered Now users about some of the schemes they have been running. Here are a couple:
Steve from our customers Always Hot hired Jay straight from school at 16 to train to become an electrician, that was two years ago and Jay is now qualified and on the tools for his own. Steve told us:
"It was a bit of a risk to take on our first apprentice, however Jay has been superb. Eager to learn and not afraid to do what he is told!"
If you want to learn about how to hire an apprentice our guide will help, you can also learn more fro the official government links:
So, why should you hire an apprentice?
Did you know that Apprenticeships cover more than 170 industries and according to gov.uk there are nearly 2,000 different types of job role.
If you've been thinking about taking on an apprentice, here is a list of the top benefits:
1. Productivity
Ok a slightly boring, but important point. Employing an apprentice is a highly cost effective way to increase your workforce.
Gov.uk conducted a survey last year and the results are clear, 80% of businesses that employed apprentices claim to have increased their productivity. Thats fantastic!
2. Fun!
Let's start by debunking a big myth, not all apprentices are young! In fact there are more adult apprentices than ever before. However the vast majority tend to be under 25.
Adding young or hungry people to your business can add new dimension to your company, bringing with it news ideas and a fresh perspective.
3. Helps with loyalty
In the Gov.uk survey, 74% of companies said that apprentices tended to be more loyal, than non-apprentices. It's understandable, we tend to always think fondly of the company that gave us our first opportunity.
4. Positive long-term development
Taking on apprentices can help you improve the range of skills you have within your business. It also encourages you to look at the way you do things because you are passing on your knowledge and expertise.
5. Minimal cost to you
As well as a lower apprentice rate for young people, there are a large number of grants available (please see below).
6. Always with you
As Apprenticeships are work-based training programmes, the training is 'on the job' – at the employers' premises, in your van, with customers. This is arranged at times to suit the employer and the apprentice, and is geared that way in order to minimise disruption and maximise business impact.
7. Tailored to your trade
Apprenticeships can be tailored to specific trades and job roles, making them flexible to the needs of your business. When we speak to some of our customers that have taken on apprentices we also hear of an added advantage, they haven't already picked up any bad practice from elsewhere!
8. Tackle a skill shortage
Have you seen how hard it is to get a good plumber / electrician / builder recently!?
Apprenticeship schemes help employers ensure that they get exactly the knowledge, skills and behaviours they need while growing a talented and engaged workforce. Very often these skills are hard to find, so training up is a great way to do it.
Finding our guide interesting?
If you are finding our guide interesting and would like to learn more about how the Powered Now app can help you to run your business, please just get in touch. We offer a free one to one demonstration of our software with a UK business expert. Sessions are usually 20 - 30 minutes with plenty of time for questions.
BOOK A FREE DEMO NOW
Apprentice Grants Available
So here is the good news, you may not know, you can actually be paid to hire an apprentice!
At the time of writing this guide there is a great grant available up to £3,000. To help businesses' recover from Covid-19, last year the chancellor Rishi Sunak has announced the Government will pay employers to hire apprentices.

This grant is worth £2,000 per apprentice for those under the age of 25 and £1,500 for those aged 25 and over. This money is in addition to the existing £1,000 payment the Government already provides for new 16-18-year-old apprentices and those aged under 25 under some circumstances. Making it a total grant of up to £3,000.
Who can claim apprentice grant?
As with all things, there are a few rules you need to be aware of, for example the grant is available for new apprentices. You can't decide to make an existing employee an apprentice I am afraid! However you can hire an existing apprentice that may have been made redundant by another employer – allowing access to a wider talent pool.
What can you use the grant on?
The good news is, there are no rules about how you can spend the grant. You can use the incentive to help meet any of the costs associated with supporting a new apprentice in their workplace: including facilities, uniforms, and apprentice travel.

It can also contribute to meeting the costs of an apprentice's wages. Individual employers can choose how to spend the money to support their apprentices depending on their individual circumstances.
How do you make a grant claim?
Having gone though this at Powered Now here is the good news, it's incredibly simple. You need to register your business though the apprenticeship service, we use the brilliant team at HTP, although there are lots of providers across the country.
So, how do you hire an apprentice?
To hire however you will need to go through an apprenticeship college or agency, there are several in the UK, head to a https://www.apprenticeships.gov.uk/ to learn more.
However, for many of us hiring an apprentice presents a fresh challenge. Most of the candidates won't have any work experience or indeed any experience of life. As one guy running an electrical business told me, an apprentice he employed wanted to leave after two days. That's because he had already earnt enough to buy something he fancied.
So here are a few tips to consider in order to recruit the right candidate:
Have they had any part time or summer jobs? It may not seem like much, but if they have gone back to the same employer two seasons running it means that they were a good employee. If they stuck with one employer for two years or more it means they are loyal – two years is an age when you're a teenager.
What do they enjoy doing and what are their hobbies? This will give you some hints about them.
Ask them how they handle money. Again, this will give you clues as to their character and skills.
How smart are they? Depending on your job, you may want them not too smart, but other roles need real intelligence. Remember, plenty of bright people didn't do that well at school.
Finally, ask them to work free for a day. This will tell you what they are actually like on the job. It also gives you a chance to see how they get on with the team. If they say no, they weren't that keen anyway.
Hiring an apprentice isn't cost free, you will definitely need to closely manage and train them. But the results can be both good for them and great for you.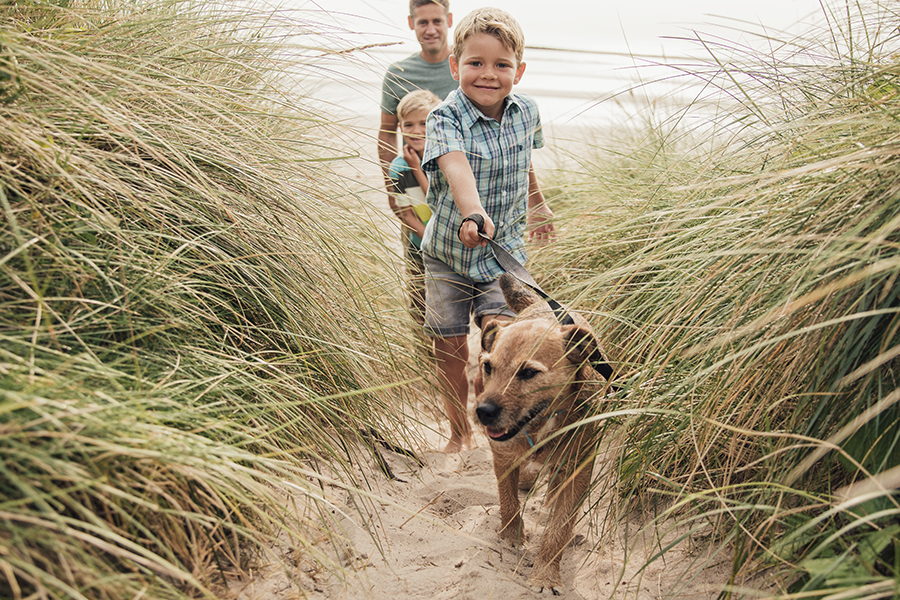 Finding our guide interesting?
If you are finding our guide interesting and would like to learn more about Powered Now please just get in touch. We offer a free one to one demonstration of our software with a UK business expert. Sessions are usually 20 - 30 minutes with plenty of time for questions.
BOOK A FREE DEMO NOW