No more wasting 20 hours a week in administration paper-based tasks!

Background
Wayne Marshall is the managing director of DOORBRITE Ltd. They specialise in domestic multi-surface paint spraying, everything from Kitchen cabinets, UPVC Doors and windows, furniture, internal decor, garages, conservatories and more.
They are qualified UKLA Locksmiths and also carry out misted window replacement.
Hours spent preparing quotes, invoicing and scheduling
Wayne's biggest pain before discovering Powered Now, was the amount of time he would spend preparing quotes, invoicing and scheduling.
"I wanted a system that could be used on the go that was quick and easy to use and would return some valuable evening family time. At the same time, I wanted a system that looked the part and gave a super professional image."
Why Powered Now
Wayne uses Powered Now for all his business administration and scheduling including tracking his technicians around the country.
"The GPS Map function is super handy. I can also invoice and quote on the go without having to wait to get back to the office, it saves huge amounts of time, my technicians also have access to it so they can see the diary, customer address, etc. and enables them to take payment on the job site too!"
Results
Greater Professionalism
In Wayne's experience Powered Now's job management software has enabled his business to be in a different league.
"I think it is fair to say that Powered Now has definitely helped progress our business, we receive feedback from our customers on a regular basis on how easy the booking system was and how professional our end-to-end service is."
Wayne also added, "the whole look and feel of Powered Now gives our customers peace of mind they are dealing with a reputable and professional company who takes pride in delivering a perfect end to end customers experience, the cost in comparison to other business management systems is very reasonable."
Quoting tool
"My favourite part is simply all of it, however, if I was to choose one part it would be the quoting tool, it saves me huge amounts of time, and of course the invoicing tool, everyone loves the invoicing part, right?"
Read more about Powered Now Quoting Software.
Time-saving
We know that no one goes into business to do paperwork.
"I have saved probably 15-20 hours a week in administration paper-based tasks thanks to the Powered Now invoicing app."
Simplicity and ease of use
"I am by no means an IT expert but I was able to navigate around Powered Now with ease and efficiency. Everything is at hand with maybe 1 or 2 clicks on the phone or your mouse and a super handy help guide too and let's not forget to mention the team behind it, especially Luke who has been a great help along the way for us."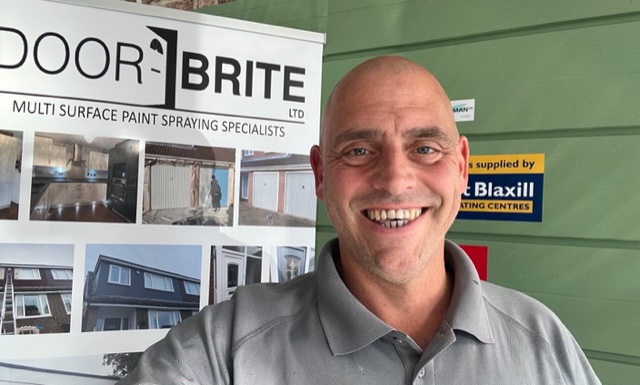 Cambridgeshire's premier kitchen cabinet & UPVC paint spraying specialists.